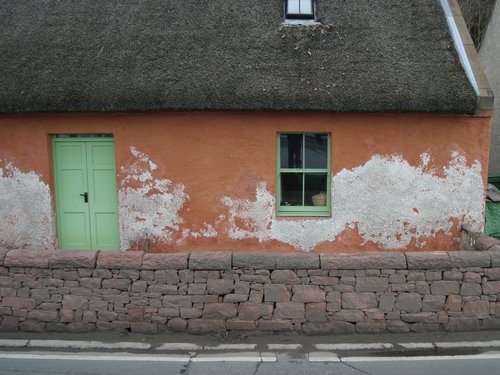 The Scottish Lime Centre Trust's team of building surveyors are often pulled onto a job following the failure of all manner of building projects; not just lime mortar work. Our thoroughly independent and impartial approach ensures we quickly identify the problems and put in place a means of rectifying them from a very practical point of view, with minimum fuss.
So often, problems could be eliminated with the production of sample panels from the outset of a job which sets the quality and visual appearance required. Our motto is 'always do a sample panel'...
Sadly, all too often we are involved in conflict resolution. However we  are in a good position to undertake this assessment as we have the respect of both client and contractor in reaching fair and unbiased decisions on contractual obligations.
We also offer a Quality Assurance Service, whereby weekly visits ensure that work is being done to the correct standard. This gives great comfort to our clients, knowing their project is progressing successfully.
Here is what one of our clients said:
"I recently used the Scottish Lime Centre Trust (SLCT) Technical team to supervise a project I was acting as Lead Designer and Contract Administrator for. The project saw the removal of an inappropriate cement based mortar to a detached sandstone villa in a suburb of Glasgow and the subsequent repointing with a lime based mortar.

As part of my tender documents, I employed the SLCT to visit site, analyse the existing original mortar (which lay behind the more recent cement based mortar) and to provide a specification for the new lime mortar. In addition to this, I also arranged for the SLCT technical team to visit site at periodic intervals to monitor the repointing works by the main contractor.

This proved to be money well spent as the SLCT technical team picked up various technical issues which, if not identified at the time, could have resulted in premature failure of the mortar years down the line. The SLCT were very professional at all times and most importantly, were always available on the other end of the phone during what was a time critical and commercially sensitive project. I would have no hesitation in recommending their technical supervisory services to other professional property consultancies." - Michael Wright, Watts Group
Get in touch about this service