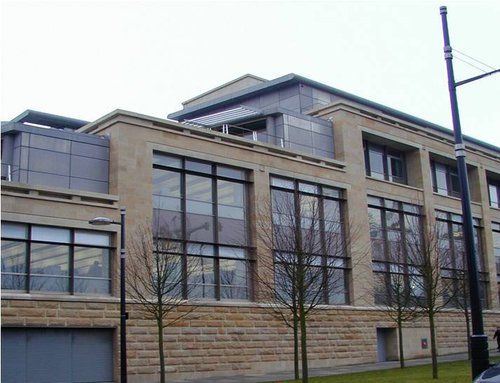 It is of advantage that in a new build context the designer has full control over the choice of materials to suit the environment and detailing of a proposed building.  Mortar is a fundamental component in all masonry construction, whether used for masonry bedding, jointing or rendering. Mortars are required to have certain properties and characteristics to function properly and when specifying mortars, there are many factors that need to be considered; particularly the nature of the masonry components (be they brick, block or stone), type of construction, fixings, environment and exposure conditions. We can also consider mortars for  finishing straw bale and other non-conventional material constructions.
For the construction of the modern composite masonry wall, the choice of mortar for bedding and weatherproofing is as critical to the performance of the wall as the choice of masonry units, construction type and fixings. By using different binders (and not just lime binders), sands or aggregates and additives it is possible to design mortar mixes that can achieve a wide range of performance characteristics, but critical to this is good building practice on site. Ever wondered why you see mortar silos on house building sites? That's because  the building industry has failed to hand on good site practices and site mixed mortars are as a result inconsistent in colour, texture and strength and ultimately may fail if the cement, lime, additives and sand proportions are not carefully controlled.
Historically, mortar work has been considered a sacrificial element in relation to the masonry units in a wall, by offering in many cases an easier route for the absorption and re-evaporation of wind driven rain and therefore preferential decay of the mortar rather than the stone or brick. The minimising of concentrated wetting and drying cycles in stone or brick units in a traditional exposed solid wall has allowed for less intrusive and less expensive regular maintenance programmes to be adopted, principally that of re-pointing.
In a modern context, the principles will be the same where compatible mortars should be designed so as not to concentrate decay mechanisms in the more valuable masonry units, whether they are hung from fixings or bedded and finished in mortar.
We understand that many experienced contractors, architects and specifiers may not be familiar with working with lime in the context of new build, which is why we're here to help. We would be happy to discuss the detail of your project with you and to specify appropriate mortars for your new build. We can even monitor and quality check the work for you to ensure a successful project.
Get in touch about this service