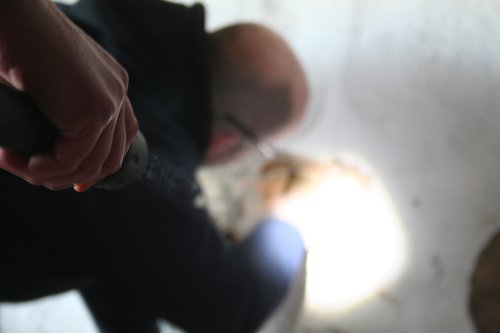 Building Surveyors, Engineers and Architects can all be involved in the examination and assessment of historic buildings and structures, each with an approach to survey founded in their own discipline. Whilst usually sufficient for the purpose of a survey and report, it may not fully assess the condition and performance of the building or structure as a whole. This is where we can help.
The Scottish Lime Centre Trust benefits from a multidisciplinary team which can draw upon additional specialised expertise when required, to ensure maximum benefit is achieved from any project. Our unique Building Advisory team have many years of experience in surveying and evaluating traditional and historic masonry buildings and structures.
SLCT's building advisory team place particular emphasis on a holistic approach to dealing with buildings and structures, on the original materials and techniques of production and construction, and on viable and cost effective methods of conservation and repair. We offer advice on all types of conservation projects from bridges to lighthouses, cottages to castles, city walls and garden walls.
SLCT Building Surveyors can undertake a wide range of building fabric investigations, including a wide range of specialist techniques in conjunction with associated consultants including:
Infrared themographic surveys;
Borescope investigations;
Environmental monitoring.
Through the use of modern investigation tools (often developed for use in other disciplines), and the use of analytical laboratory tools, this allows us to gain a much greater understanding of how a building and its component parts are performing. The wide range of techniques for on-site and laboratory assessment are best utilised in conjunction with an appropriately detailed visual survey, often in conjunction with a limited intrusive inspection. Please contact us for further information or to discuss your requirements.